SBF Healthcare offers SPMF-Therapy which is a safe, painless and non-invasive treatment for osteoarthritis, degenerative disc disease, brain tumour and other cancers.
Take a survey to Find the Right Treatment Plan
Arthritis Treatment Overview
SBF Healthcare pioneers SPMF-Therapy, a ground-breaking and scientifically proven non-invasive treatment for osteoarthritis. Utilizing Sequentially Programmed Magnetic Fields (SPMF) technology, this therapy regenerates cartilage, restoring mobility in arthritic knee joints. The treatment not only halts the disease's progression but also reverses it through cartilage regeneration. Within just 21 days of treatment, patients experience remarkable results, all at a fraction of the cost of total knee replacement. With over 10,000 successful cases treated to date, SBF Healthcare stands as India's premier destination for osteoarthritis treatment.
How does SPMF-Therapy help with Arthritis ?
Non-Invasive and Painless:
SPMF-Therapy offers a non-invasive, drug-free, and painless treatment option administered in an outpatient setting.
Patients undergo daily one-hour sessions of SPMF-Therapy for 21 consecutive days. Pre, post, and 90-day post-treatment assessments of Total Knee Score (TKS) and Total Functional Score (TFS) show significant improvements.
SPMF-Therapy revitalizes knee cartilage and triggers physiological responses in cells, effectively decreasing knee and joint pain while halting the progression of osteoarthritis.
For degenerative disc disease we provide SPMF-Therapy, a safe, painless, and non-invasive treatment ensuring no side effects. This scientifically grounded approach targets the root cause of cartilage degeneration, employing non-ionizing radiation to halt disease progression and stimulate cartilage regeneration, effectively reversing the degenerative process.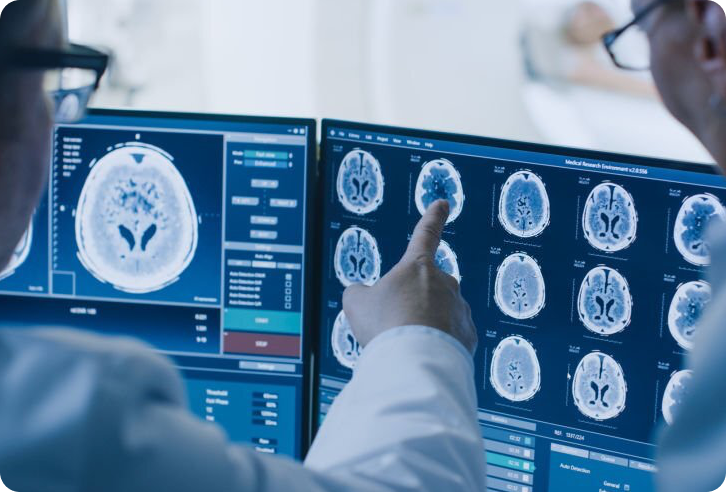 Cancer Treatment Overview
SPMF-Therapy also provides a secure, painless, and non-invasive approach for treating brain tumors and various cancers. The therapy relies on Sequentially Programmed Magnetic Fields (SPMF) technology, exclusively developed and patented by SBF Healthcare. Scientific research has proven that these magnetic fields, at specific frequencies, exert an anti-tumor effect while leaving surrounding normal cells unaffected due to their non-thermal, non-ionizing nature, resulting in a treatment free of side effects.
SPMF-Therapy is the world's first scientifically proven, safe treatment modality that helps regenerate cartilage and restore mobility of arthritic knee joints. It also causes the cancerous cells to self-destruct, allowing healthy cells to populate.
the radiation is not strong enough to directly affect the structure of atoms or damage DNA; but successful in causing atoms to vibrate and heat up.

Characteristics of the emitted radiation does not depend on the temperature of the source.
Safe: it is totally safe as the E&M Emissions are well below levels specified by ICNIRP and LRDE
It conforms to the Conformité Européenne (CE) standard for safety and efficacy.